Monday you are here too soon, I mean really can't you take your time every once and a while? Oh well, at least the weekend was still fabulous.
Friday: After work came home and had a nice relaxing night with Matt. He made dinner, we drank wine, watched the CSI: crossover episodes and other DVRed shows. Basically it was my kind of night, relaxing with the fiance and drinking wine and just having a good time.
Saturday: Woke up early and actually had a productive day of errand running, lots of errand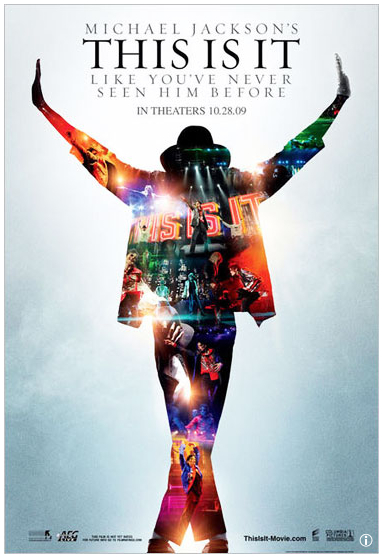 running. In the afternoon I went with my mom and aunt to see Michael Jackson's This Is It. Now if you recall, when Michael died this summer I was pretty sad. I grew up to his music and it was because of my parents. So watching it with my mom was good except when she got teary, I got teary. I mean really, how is he dead??? He looked so good in the movie and was on his game and dancing and singing and everything. It was definitely an experience to see everything that was going into that concert because that concert would have been amazing. And it was an experience to see Michael on screen and know that he won't be performing any more, but I'm quite glad I saw it.
After the movie Matt and I relaxed a bit before heading to my friend Katrina's birthday party. It was quite a fun party, just enjoying hanging out by the fire, eating delicious food (seriously I love Filipino food!), listening to good music and just enjoying time with my friends. Pretty much the night ended up with a rousing game of Catch Phrase and s'more making and it was awesome. I heart my friends.
Sunday: Slept in til 11 (yes please can I do that every day?!) then spent the day moseying around the apartment and catching up on some TV before heading out to do a six mile walk with some fam. After that spent the rest of my night trying not to go to bed at 6 and just relaxing and hanging out.
Pretty much a low keyish loverly weekend, my favorite.
and how was your weekend?
*don't forget to enter my New Moon giveaway!*
happy monday!