Hollywood! I have missed you. I really have. I know I dropped the ball and didn't even talk about the Emmy's or my shows returning and just, I apologize. But I'm here to catch everyone up on what they've missed. And what I love of course. So here we go:
Starting out this week in cuteness we have my favorite Hollywood mom, Jennifer Garner. With a not-so-little Samuel. Seriously he's getting so big! And looks so much like Violet. Precious!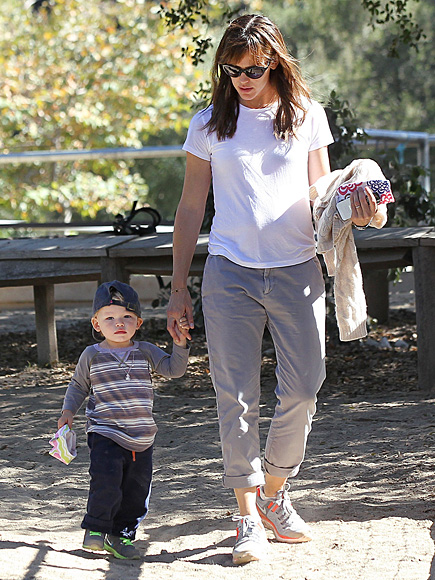 Also bringing the cute we have new dad Josh Duhamel and son Axl (still not on board with the lack of vowels there, but whatever, to each their own). Apparently they're football fans and equally adorable.

In other bebe news, Emily Blunt and John Krasinski are going to be parents, congrats!…Halle Berry welcomed a son over the weekend, congrats…Aisha Tyler opened up about her struggle with infertility on her show The Talk and really I just admire her to admitting this and bringing it to the forefront similar to Jimmy Fallon. So thank you Aisha…Clint Eastwood's son is a looker, I mean seriously, how did that happen?…Celebrities posing with themselves, enjoy… T.R. Knight (RIP George) got hitched to his longtime boyfriend over the weekend, congrats to the happy couple...Kerry Washington looked divine at the Variety: Power of Women event last week (I mean, when does she NOT look divine?), heart her: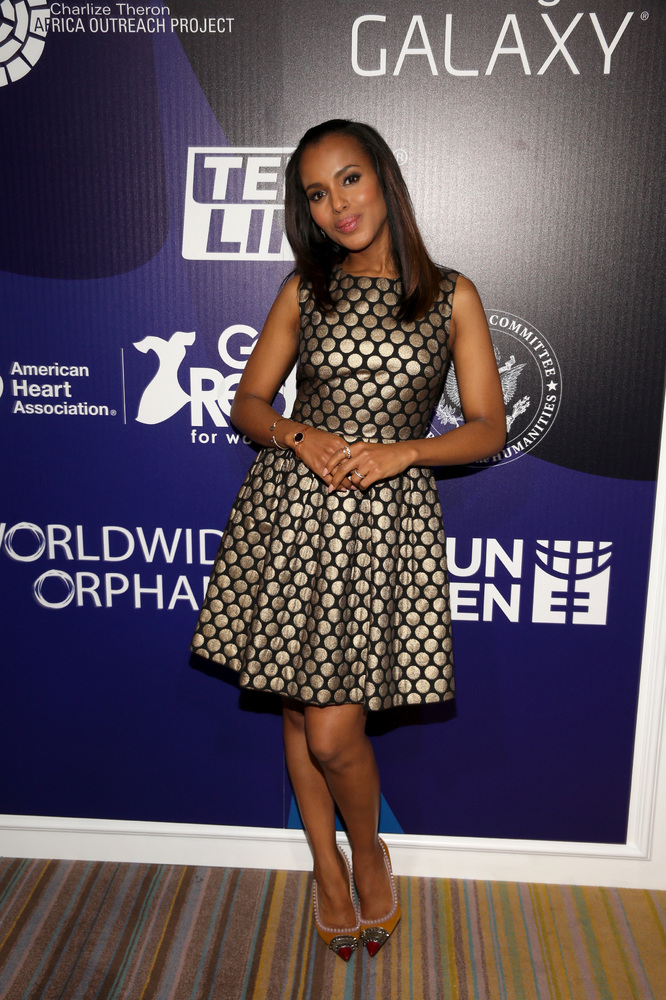 In some favoriteness….
Eliot and Olivia together again! It's the best. Although I don't watch SVU any more I seriously heart Chris Meloni and Mariska together.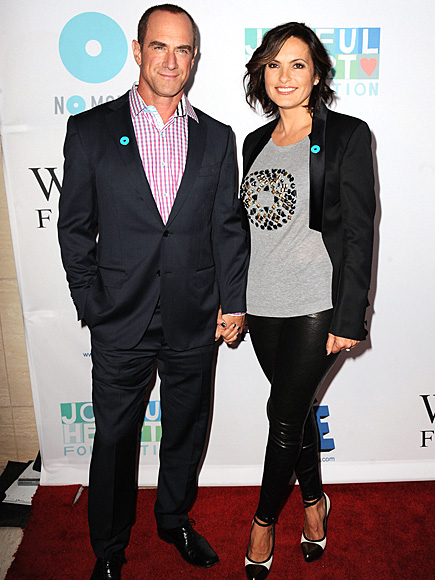 Joseph Gordon Levitt. Cuddling a kitten. You're welcome.

Tony Goldwyn. President Fitzgerald Grant. Swoon. I mean, what? He did a great interview with a magazine I've never heard of (Da Man, honestly that's the name) about Scandal and things. It's safe to say he's got that smoldering stare thing DOWN.

In movie news…
Here are 88 movies coming out this Fall. There are a few on there I will definitely be seeing in prep for awards season (12 Years a Slave, Dallas Buyers Club, The Monuments Men)  as well as some just for fun (THOR, Catching Fire)
Mockingjay. Julianne Moore has joined the cast and I very much approve.
Harry Potter 2.0? Looks like JK Rowling is writing a spin off of Harry Potter. I'm quite curious to see where this goes in terms of a book and a movie. I do love wizarding things and I think this could be pretty excellent.
In TV news… *spoiler alert*
SCANDAL. YOU GUYS. The premiere! Sweet actual mercy. At one point I yelled "SHUT THE FRONT DOOR" because I just couldn't believe what was happening. I mean the bunker scene was my favorite because it was so intense, so well acted and yet so devastating at the same time. And the chemistry between everyone? Holy moly. Also, the season three promo pictures are DIVINE.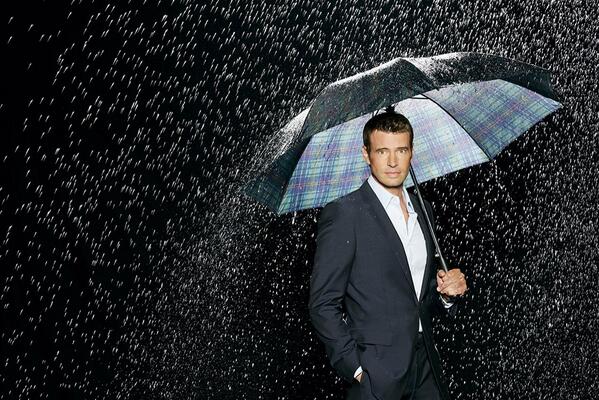 Sons of Anarchy. I MEAN. STOP IT. If I took a drink every time someone died I'd be drunk for every episode. Sweet hell. This season has already been a roller coaster of story lines and plot turns and unexpected deaths (RIP Filthy Phil, V-Lin & Otto, finally). I love this show but sweet mercy if it doesn't give me anxiety every time I watch. I am seriously a ball of nerves, in a good way. Also, Theo Rossi (Juice) took some great behind the scenes photos of filming and yep, LOVE THEM.
Homeland. I haven't watched this past week's episode but I loved the season premiere. Although I'm just going to say it now, I can't stand Brody's family. DANA IS THE WORST. I could seriously care less about what is happening to them. Just show me more Carrie please. So yeah, apparently this season is going to be the world/Saul vs. Carrie and I did not see that coming AT ALL.
Big Bang Theory. I swear I watch funny shows too. And this one might be the funniest (or tied with Modern Family, I can't decide). Mayim Bialik is probably one of the best parts of that show and her singing Neil Diamond is almost as great as her infamous bout with a tiara.
Elementary. Are you watching this show? Do you love it as much as I do? Is Johnny Lee Miller just the best? Because, yeah. This show is superb.
Once Upon a Time. Did you know Snow White  has a magic vajayjay? Or at least a magic portal with the white rabbit? No seriously, enjoy. And laugh a whole lot like I just did.
Dexter. So that ended. And I was sort of on the fence about it. Some people really hated it and I was eh. I couldn't believe Deb died, that was the biggest shocker to me. And Dex becoming a lumberjack? Eh, okay? I was more annoyed that Hannah and Harrison are off in South America and um, Harrison has siblings and grandparents, what about them? Other than that, this season just wasn't that great but I am okay seeing this one go.
Lastly in WTFness we have Miley. Just Miley.
happy tuesday!
Posted in
Hollywood Tales