Oh Hollywood, you've definitely had your ups and downs this week. Let's get to it then.
Bringing this week's cuteness we have Miranda Kerr and no-to-little but always adorable Flynn. Seriously this little guy is precious and love his silly little smile.
Also bringing the adorable we have Neil Patrick Harris' twins Harper and Gideon. Seriously these two are such hams, I love it.

In other Hollywood news we have….Glee's Cory Monteith passed away over the weekend and my goodness is it sad. I mean, ugh. I think just imagining how his family and his friends are feeling is even worse. Just, too young …. in much happier and awesome news, Dave Matthews was stranded on his bike over the weekend and a fan (on her way to his show) happened to see him and give him a lift. Not only did she spend time with Dave but he hooked her up with dinner and front row tickets and a shout out, I mean, best story ever… Carly Ray Jepsen should probably never play baseball, ever… Jenny McCarthy is dating Donnie Wahlberg and is the new co-host on the view, I'm so confused right now… Beyonce shops at Target in case you wanted to know…. and Scarlett Johanssen looks quite lovely on set of her newest commercial shoot: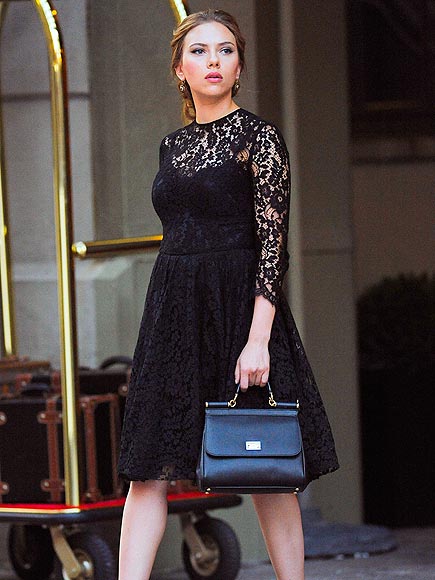 In some favorites….
Josh & Diane. I heart these two SO MUCH. She always looks divine and he's just forever adorable. Actually he's forever the best boyfriend around according to Cosmo. Pacey Whitter foreva y'all.
CHARLIE HUNNAM. Oh the man is everywhere and I love it. He did an interview with British GQ and it's great. Also if you were curious about his hottest roles, they're all here for you.
In movie news…
Did you know that all of the Pixar movies are part of the same world? This whole theory is just awesome and love the hidden gems in each movie, so cool.
Pacific Rim. I didn't get to see it yet. However the red carpet premiere was great in that two things happened. Scott Porter (aka Jason Street from Friday Night Lights) was in attendance so basically my TV worlds collided SOA meets FNL and it was AMAZING. And then in other SOAness Kurt Sutter and Katey Sagal showed up to support their two leading men and just love this picture of the trio.

In TV news…
Sons of Anarchy. There is a teaser for the new season. IS IT SEPTEMBER YET!? Also who's coming to The Boot Rally with me?
Homeland. Oh I cannot wait for this show to come back. In the meantime enjoy this oh so couture picture of Carrie and Brody. LOVE.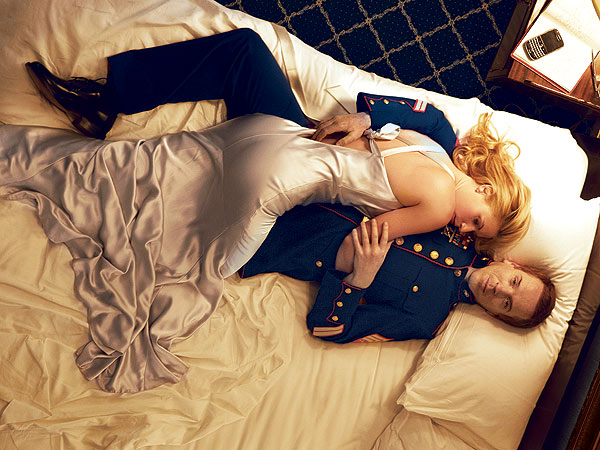 Sherlock. Man I love Netflix. Recently Matt and I started watching Sherlock and we love it. We're only two episodes in but seeing as to how each episode is like a mini movie at an hour and  half it'll be a while. But Benedict Cumberbatch (seriously that name always makes me laugh) is just so great and odd and I quite like it.
The Tudors. So I've watched one episode. And everyone had sex. And Superman (Henry Cavill) is in it. And I'm not sure if I'll really get into this show or not. I'll keep you posted.
Lastly in WTFness you can get your very own Kanye West designed white T-shirt for the low price of $120. No joke. It's a plain white T-shirt. For $120!? I don't understand fashion sometimes.
happy tuesday!
Posted in
Hollywood Tales