Two weeks in a row of Hollywood news? Aren't you so impressed? You should be. Before you know it I'll be back to blogging like normal with Hollywood and wine reviews and just, well actually let's not get too ahead of ourselves okay?
Anyhoo, starting off this week in cuteness we have Chris Hemsworth (swoon) and daughter India looking oh so very precious. I mean, cut it out with the cute, I can barely handle it.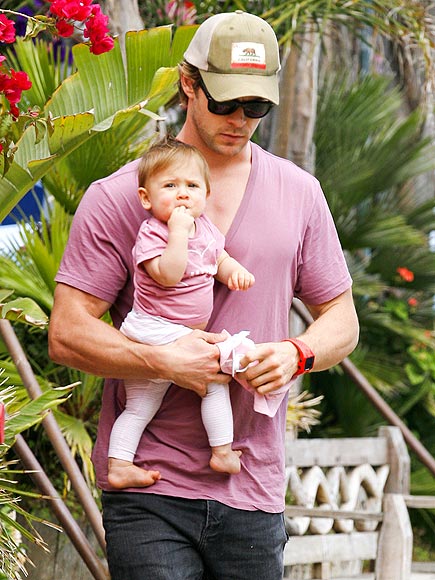 Also bringing some major cuteness we have Pink and daughter Willow. Her little bitty smile is too much, they are just the sweetest.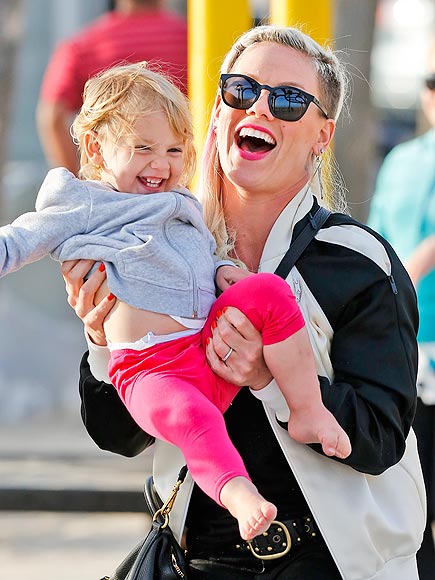 In other Hollywood news Ellen Page and Alexander Skaarsgard are an item, and a pretty cute one…Hilary Clinton joined Twitter and her bio is pretty excellent…Jonah Hill might be a jerk, womp…Paris Jackson, 15 year old daughter of Michael Jackson, attempted suicide last week and she's currently getting treatment and hopefully a whole lot of love right now…Erin Brokovich was arrested for a DUI over the weekend and her mug shot is pretty horrendous…and this picture just makes me think of Where's Waldo? Really it's like Where's Leo?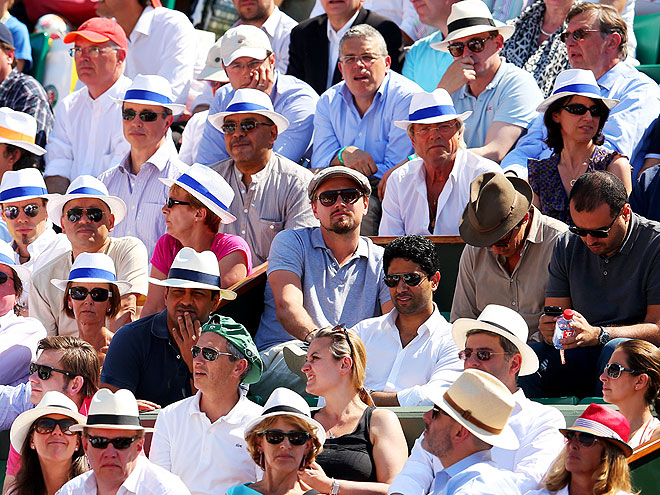 In some favoriteness…
Happiest of birthdays to Pacey Whitter/Charlie Conway/Joshua Jackson! Apparently 35 is the year of newsboy hats and knit sweaters. Okay then. He's still adorable.

The Rock is my new favorite person in Hollywood. Seriously, his Twitter stream is amazing (seriously, follow him) And he just seems so nice and genuinely grateful for his success. Also he's had a movie in the Top 10 for the past sixteen weeks, so that's saying something.
In music news…
Alabama Shakes. Apparently I am so late to this party but my goodness I've had "Hold On" and "Always Alright" on repeat. And the fact that the lead singer is a 24 year old woman is just amazing. Despite the crazy face she makes while performing (her and John Mayer may have the craziest) her voice is just so good and I am sold.
NPH. Needs to just host everything. I didn't watch the Tony's but his opening number is pretty dang amazing, nicely done Sir, nicely done.
PBS Studios does one hell of a remix. And they've done yet another one for Mister Rogers that is quite excellent. Enjoy.
In movie news…
Divergent. We have a picture of Four (actor Theo James) and SWEET MERCY. I mean, yes I'm on board with this. Also if you have no idea who Theo James is, That's Normal breaks it down for us pretty well.

In TV news…
Dexter. I can't believe the final season is so close. EW posted some new crazy pictures from their feature and my goodness.
Sons of Anarchy. Charlie Hunnam was selected for an Emmy's panel for Variety (which is sort of mean since the Emmy's continue to ignore this wonderful show) and it's pretty entertaining. It's Charlie, some other Brits and William H. Macy. An interesting combo of people for sure.
Friday Night Lights. There was a reunion over the weekend in Austin and I wasn't invited. FOR SHAME. There was also mention of a movie. And if that happened, oh man. Also, I've noticed several of my friends are watching this show for the first time and every time anyone mentions it I go all bezerk in caps lock and praise my love. I'm sorry. But not really. BECAUSE TEXAS FOREVER, TAMI TAYLOR Y'ALL. Also, I need a Dillon Panthers shirt, like stat.

Lastly in WTFness a former contestant on Britain's Got Talent egged Simon Cowell during a live taping of the show. Yes, she egged him. Like an angry teenager. It's just so weird. And random.
Anything I missed? Amanda Bynes still driving the crazy train?
happy Hollywood tuesday!  
Posted in
Hollywood Tales