Oh Hollywood. How's it going? I see the New Year is treating you just right and giving me all sorts of goodness to share. So here we go.
Starting out this week's cuteness we have Eric Dane kissing daughter Georgia on the cheek. Did you melt? I did. Oh McSteamy we miss you.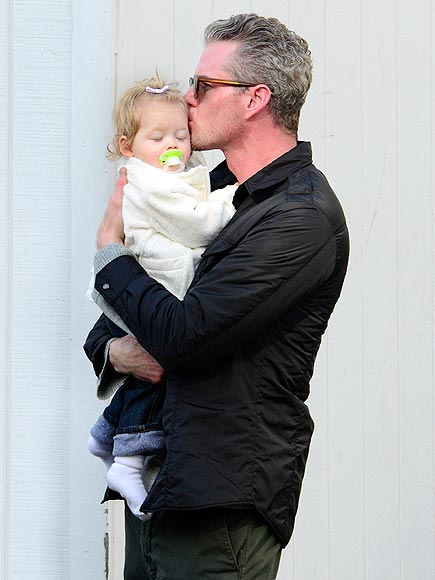 Also bringing some serious cute we have little Louis Bullock, ever the debonaire celeb baby. Seriously? That hat. Kills me. Adore that little man. And of course I heart Sandy, so you know, perfect combination right here.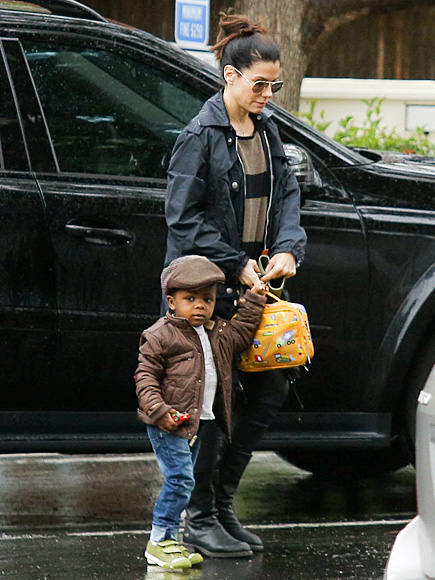 In other bebe news, Evan Rachel Wood and Jamie Bell are expecting a little one soon, congrats!…when Christian Bale isn't intimidating he's all sorts of awesome…Kristen Bell still loves sloths and it's still adorable…Miley Cyrus is showing off a lot of skin in Cosmo this month…apparently Christ Brown and Frank Ocean got into a fight over a parking spot and just, go away Chris, go away…and Dakota and Elle Fanning looked so silly in kitty hats while in South Korea earlier this month, but I sort of love it: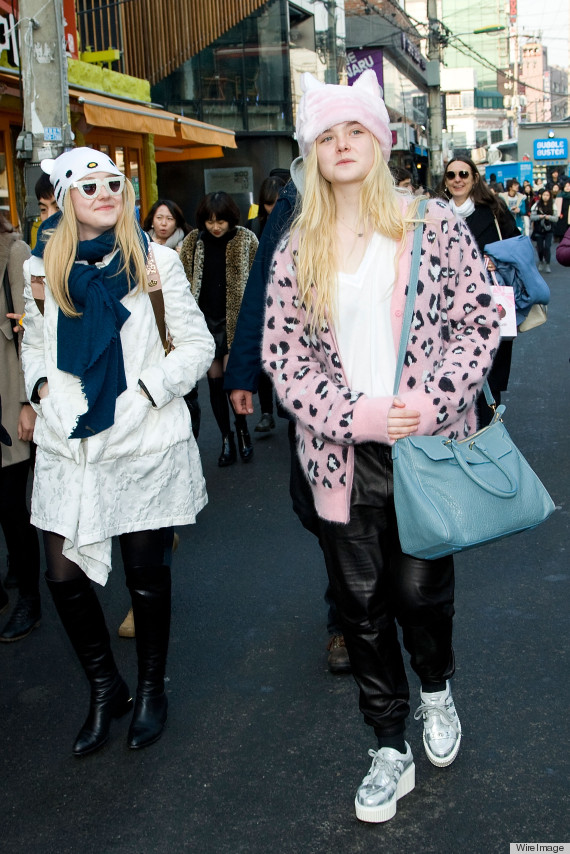 In some favoriteness…
RYAN GOSLING. Has a side business selling knives with Will Ferrel in case you didn't know. He's also so damn handsome in a suit (despite the color), in case you forgot.

The kids of Dawson's Creek in J.Crew (thanks for the find Ali!). I love everything about this. #teampaceyforeva

In award show news…
The Oscar's. Here's what the Best Picture Nominee Posters should really look like. Also I think Seth MacFarlane will be pretty funny, cannot wait for the big night.
People's Choice Awards. Really are just given to whoever shows up so can we just stop having this show?
The SAG Awards. Are lovely. And no, Jennifer Lawrence's dress did not rip.Yes, Jen Garner looked amazing. And yes, Marion Cotillard looks fabulous.

In some movie news…
CATCHING FIRE! Apparently some big characters are scenes are going to be missing from the film adaptation, but that's okay, I'm going to believe that's okay. Also, we have some new stills! Hurrah!
The Great and Powerful OZ. It's no Wicked and I can barely stand James Franco, but I'm still sort of excited to see this movie. And the new posters are divine.

In TV news…
Dexter. Is coming back this Summer!? We get to catch up with our favorite serial killer months earlier than usual, hurray.
Downton Abbey. Sweet Lord. That is all. Tears? I still have them. THIS SHOW. Also, can we all dress up for dinner please?
Girl Meets World. Corey and Topanga have a daughter and here she is.
Grey's Anatomy. Yes, I'm still watching this and yes it still makes me cry. Seriously I'm convinced Shonda Rhimes has a direct connection to my tear ducts. Adele dead? Arizona struggling? Meridith's baby? All of it gives me all of the emotions around.
In music news…
Britney Spears has left the X-Factor and is apparently going to record some new music soon. Needless to say it'll probably be something poppy that I'll listen to on repeat.
So the "Thrift Shop" song is HUGE right now. But did you know that the man singing the hook is 51 years old and almost gave up on music? I love a good success story.
Lastly in WTFnesss Hulk Hogan is really a weird dad. He tweeted a picture of his daughter's legs. I mean. What? No. Stop that.
happy tuesday!
Posted in
Hollywood Tales